2023 Editorials
Exit Stage Right
Filling the Holes
Hanging In There!
Things Are Falling Into Place
XXX's and OOO's
Jenny Awards 2022
30th Year Special Features
Jenny Awards Gallery
Making Contact
Write your comments/reviews. Sign your written submission and include a phone number or e-mail address where you can be reached in case we need clarification (phone numbers etc., will not be printed or given out); and get it to us by one of these methods:

---
Social Media
Please Follow us on Social Media to get updates on Reviews, News and other content about the Winnipeg Fringe.

---
The Jenny Revue is a publication of The Jenny Revue Inc., a not-for-profit corporation, funded solely by advertising and donations. It is not affiliated with The Winnipeg Fringe Festival, MTC, or any other organization.

Privacy Policy

---
The Jenny Revue is published on Treaty 1 territory, the lands and traditional territory of the Anishinaabeg, Cree, Oji-Cree, Dakota, and Dene Peoples, and on the Homeland of the Red River Métis.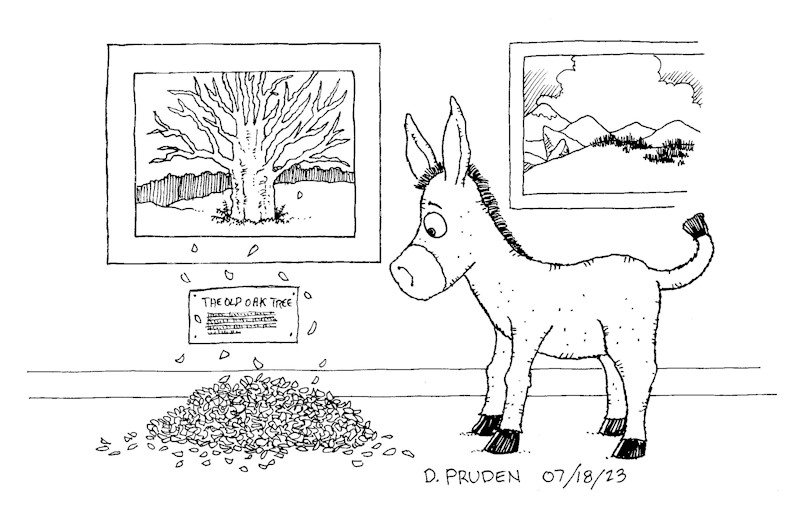 We have made it to Sunday. We have over 70 shows reviewed as of Noon Sunday. We also got a review of a venue from Kim Zeglinski raising important issues about venue 17's seating arrangement. Not too shabby all considering. Keep those reviews coming. Apologies if it takes us awhile to reply to your emails, we are usually out seeing shows or elsewhere around the Fringe during the day and evening, so it is usually late when we get to respond. I'll keep this short as I am headed back out there to enjoy the end of the first weekend of the Fringe. We also have some words from Ray Yuen, our Review Coordinator.
Murray Hunter
Every Fringe year, as soon as a patron finds out I'm a Jenny Reviewer, a question immediately arises. You can guess what the question is, right? Exactly:
"What's your favourite show?"
To that question, I always have one answer:
"Read the Jenny!"
Then they rephrase:
"If you could only see one show, what would it be?"
In my real life, I'm also a restaurant reviewer. You can imagine how many times I get the question, "what's your favourite restaurant?" The truth is: you cannot compare. You cannot compare sushi to Chinese, jerk to Thai, Cajun to Italian, nor rack of lamb to bratwursts. The same applies here: you cannot compare a dance show to improv, a musical to storytelling, nor skits to songs. Most of all—you cannot compare tastes. I like what I like, and you like what you like. I may hate what you like, and you may hate what I like. Even if we like the same things, how do we rank them? Certainly not with stars, not around here anyway. So what's the answer? What's your favourite show?
Read the Jenny!
Ray Yuen
---