The Winnipeg Fringe is Getting Closer!
Greetings to all who eagerly await the 2019 Winnipeg Fringe Festival. It is 5 weeks to July 17th as I write this and the Jenny is checking things off our To Do list in getting ready for the action.
What is Going on Here?—You really have to ask? OK, here we go, The Jenny Revue is an independent place for everyone to share their Winnipeg Fringe experience. We do have a group of dedicated volunteers who try to review as many shows as possible, but we would love to hear from you, the Fringe going public, performers, volunteers and anyone else who enjoys the Fringe. You can view our FAQ from last year for more details on what makes the Jenny. Follow us on Twitter @JennyRevue to be notified of updates and other news.
Shedule—We await the final schedule from the Fringe, which should be released June 18th, but for those who want to get an early look you can go to our Online Schedule. It doesn't have showtimes, prices or images yet, but does give you a head start on seeing what is coming up including the show titles, company names, show descriptions as well as any social media links the companies have provided. We will update the other info when it is available.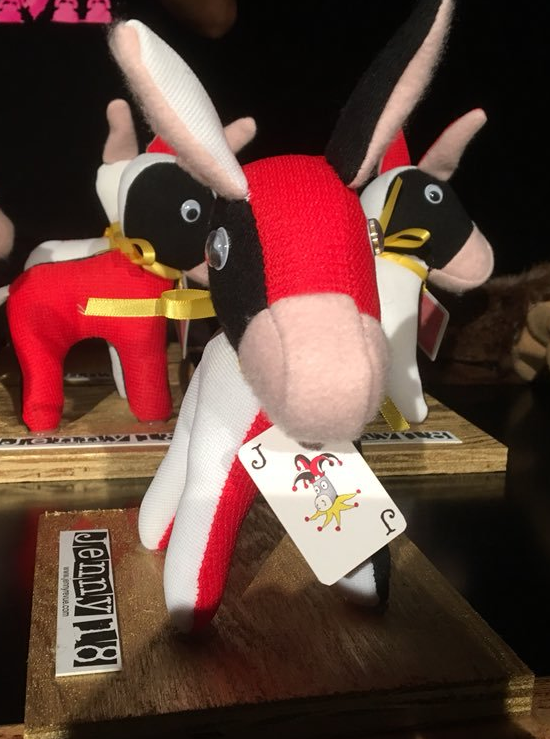 What's New—There are a few new things to be aware of that are new and/or different this year. One of the biggest changes has to do with the Pantages Playhouse not being available (as it was up for sale). The Fringe has created two new venues in the old Globe Cinema on the 3rd Floor of Portage Place. The new venues are #3 The Alto and #4 The Rio. They are supposed to seat around 250 and 200 people respectively, and assuming they haven't fallen apart in the 5 years since the movie theatres closed, they should be a welcome addition.
One of the other changes is that the Bike Lanes in the Exchange will be open this year (instead of under contstruction). This will be great for people cycling to the Fringe. The supervised Bike Corral across from MTC will also be back so you will have a safe place to lock your bike up.
Memory Lane—We've left the links to the reviews for shows from last year at the bottom of the page. We will replace them with the reviews from this year once the Fringe starts. You can also check out the Jenny Archives for even older stuff (or use the search box in the left column).
Putting on a Show?—If any of you are performing in this year's Fringe you can get a jump on promoting your show by sending us some Shameless Self Promotion (or SSP for short). We have just two simple time-tested rules: It must be 80 words or less, and must be different from your program blurb. Think of it as practice for creating a quick attention getter for when you are flyering. Send it off to our JennyRevue@gmail.com address and don't forget to include your Show Title and Company Name.
Well that will wrap it up for a first post for this year.✔
Murray Hunter
---