Making Contact
Write your comments/reviews. Sign your written submission and include a phone number or e-mail address where you can be reached in case we need clarification (phone numbers etc., will not be printed or given out); and get it to us by one of these methods:

---
The Jenny Revue is a publication of The Jenny Revue Inc., a not-for-profit corporation, funded solely by advertising and donations. It is not affiliated with The Winnipeg Fringe Festival, MTC, or any other organization.

Privacy Policy

Follow @JennyRevue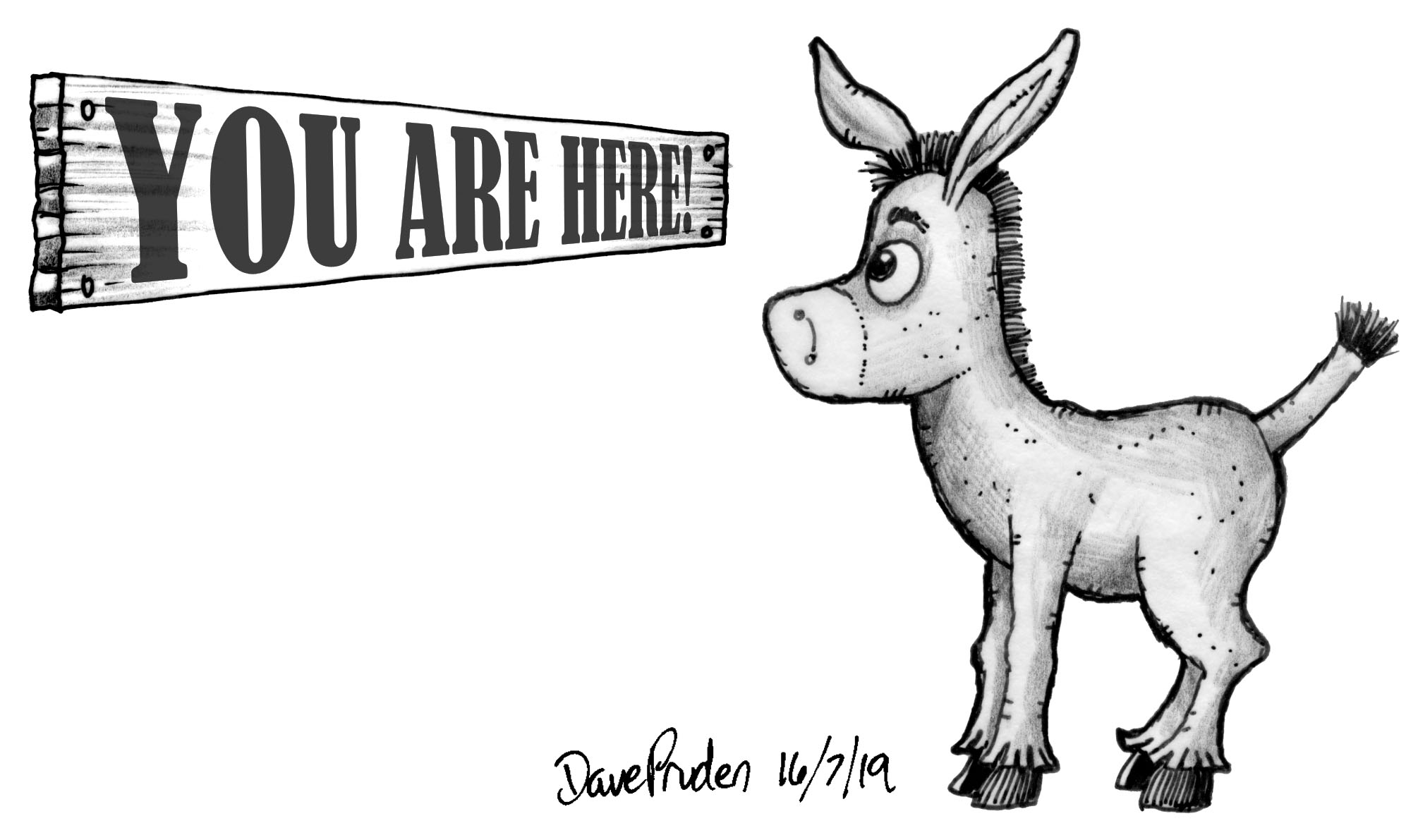 Well the first couple days of the Fringe are done and dusted and we are about to hit the first Weekend. It has been a hot and humid start with a few showers thrown in for good measure. I've seen quite a few sellouts already as it seems a lot of people jumped on going to the shows that are likely to be popular early. Here at the Jenny we are caught up for now with the first couple of days of reviews and all the SSP's from the performers which are listed at the bottom of the page. We even have a new cartoon from staff cartoonist Dave Pruden, who has successfully integrated this year's somewhat nebulous Fringe Theme into his drawing. I do miss the days of a more concrete theme such as Sci-Fi, Western and even Christmas back in the annals of Fringe history.
It always amazes me how the Festival gets up to speed so quickly. It is such a gigantic undertaking staging all these shows. A big thanks to all the Fringe Staff, Volunteers, Techs, Performers, Writers, Producers and Venues. Also a big thanks to everyone attending the shows, who make the Winnipeg Fringe a very special place.
Wanted: Donkey Stories—For any of you performers who have had the honour of winning one of our prized (and cute) stuffed Jenny Awards, we are on the lookout for any stories (and/or pictures) of their travels. We would love to hear from you and put together a nice travel journal on their adventures.
Also Wanted: Reviews—You can send us your reviews to jennyrevue@gmail.com and as long as you include your name we will probably publish it. Especially if it is for a show that has not been reviewed yet.
You can click on the link here for our Jenny and Fringe FAQ.
Well that is all for now, have a great Fringe and try to stay cool.
Murray Hunter
---