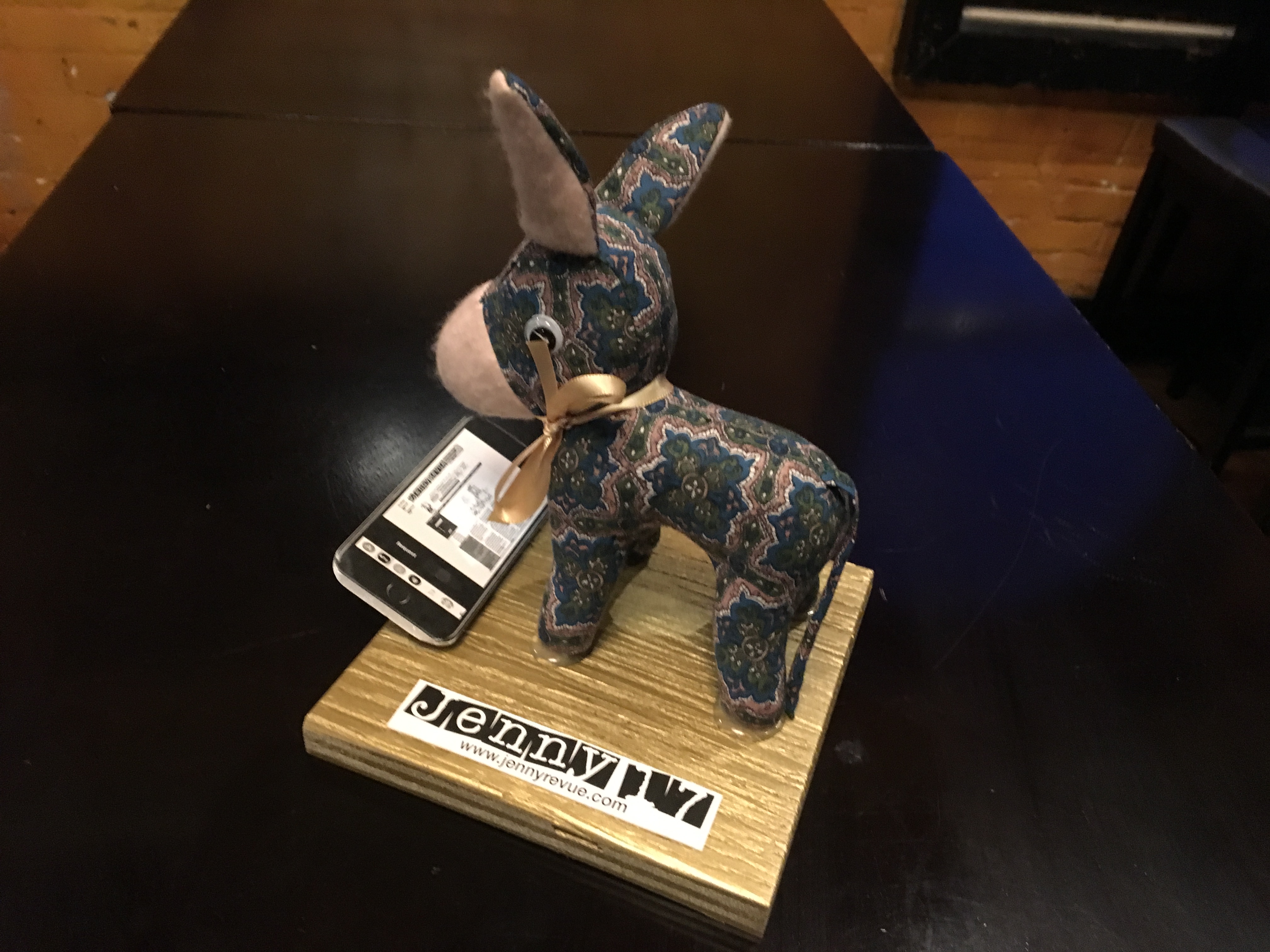 On Sunday we closed out the 2017 Winnipeg Fringe Festival with our annual Jenny Awards upstairs at the King's Head. For those who were not there (including Donating Sperm to My Sister's Wife) below is the list of the categories and winners (in Bold). See you next year!
True, Dat—An award for what really happened
1. The Canada Show: The complete History of Canada in One Hour
2. John Bennet: How I Learned to Hug
3. Padre X
4. The Inventor of all things
5. Evacuated
6. Josephine
7. Woodey Sed
Potty Mouth—A fucking foul language award
1. Get Me the F**k out of Edmonton
2. S**T I'm in Love with You Again
3. Panacea presents: Be a Star of Get the F**k Out
4. Sword Play: A Play of Swords
5. The Honeymoon Period is Officially Over
6. The Standoff
7. Tragedy + Time Server = Comedy
Royal Bastards—An award for the one per cent who probably expect it
1. King
2. Macbeth Moue
3. Macbeth-A Comedy
4. Horrible Histories
5. Time's Fancy: The War of King Henry V and Joan of Arc
Proper Grammar—A sentencing award
1. Comedy is Funny Again
2. What would Emma Goldman Do?
3. Riot Resist Revolt Repeat
4. Call Me Kirk- The ultimate Trek
5. Hey 90's Kids, you're Old
6. Your Princess is in Another Castle
7. Leash Your Potential.
8. Help! I'm American!
It's an Apostrophe!—A shortened but very possessive award
1. A Drink Maker's Guide to Spirits
2. Sound and Fury's Doctor Whom
3. Forget Me Not—The Alzheimer's Whodunnit
4. Schrödinger's Cat
5. Mennonite's Guide to Savage Street Fighting 4: Cards Against the Rascals
6. Ain't True and Uncle False
7. What We've Learned From Watching You
Noteworthy—An award for the musically inclined
1. Blink's Garden
2. We'll Meet Again: Vera Lynn, the Forces Sweetheart
3. Beers about songs
4. Horrible histories
5. Sex Ed
6. Otto & Astrid- Eurosmash!
7. Olive Copperbottom: A New Musical by Charles Dickens and Penny Ashton
Different Realms—An award for being from beyond
1. Angels & Aliens
2. Eastport
3. The Beer Show: AKA A Brief History of Beer
4. (mini) Demon of Death
5. Edgar Allen
6. Tales of the Macabre
7. 4.48 Psychosis
8. Mike Delamont: The Devil
Unbelievable!—A magical award
1. 6 Quick Dick Tricks: A Dirk Darrow Investigation
2. AMAZE: A Comedy Magic Show
3. Dangerous Magic
4. Hotter than Potter
5. My Thoughts Exactly
6. The Ladies Guide to Deceit and Debauchery
Eat Drink and Be Merry—An award for your tummy
1. High Tea: Another British Comedy
2. Hockey Night at hte Puck and Pickle Pub
3. Figgy Pudding
4. Drunk Girl
5. Wooster Sauce
6. Roller Coaster (Big Sandwich Productions)
Feeding Time at the Zoo—An award for the Beast in you
1. Hyena Subpoena
2. Shark Weak
3. Snake Oil
4. Impossible Mongoose
5. The Last Night of the World (Dark Horse Theatre)
6. Macbeth (Knavish Hedgehog Productions)
We Lost the Script—An improvised award
1. Improvision: Funk Beyond the Call of Booty
2. Crumbs
3. Lauren and Amanda Do It
4. Free Beer Episode IV: A Brew Hope
5. Live Podcast Taping
6. The Neighbourhood Watch
Bits—An award for your body
1. Merkin Sisters
2. Student Body
3. Donating Sperm to My Sister's Wife*
4. Sticks + Bones
5. Patrick Hercamp + Jon Bennett in New Show Butt, Different
[Editor's Note: As there was not a representative for "Donating Sperm to My Sister's Wife" present the award went to the 2nd place finisher.]
Special Award—For the thousands of words she's written for the Jenny over the years despite Fibro, exhaustion, and clamouring grandchildren: this year's special Jenny went to Lisa Campbell.
Pictures are below, sorry to Hyena Subpoena, Free Beer IV, and Lisa who are missing pictures.
Murray Hunter
---